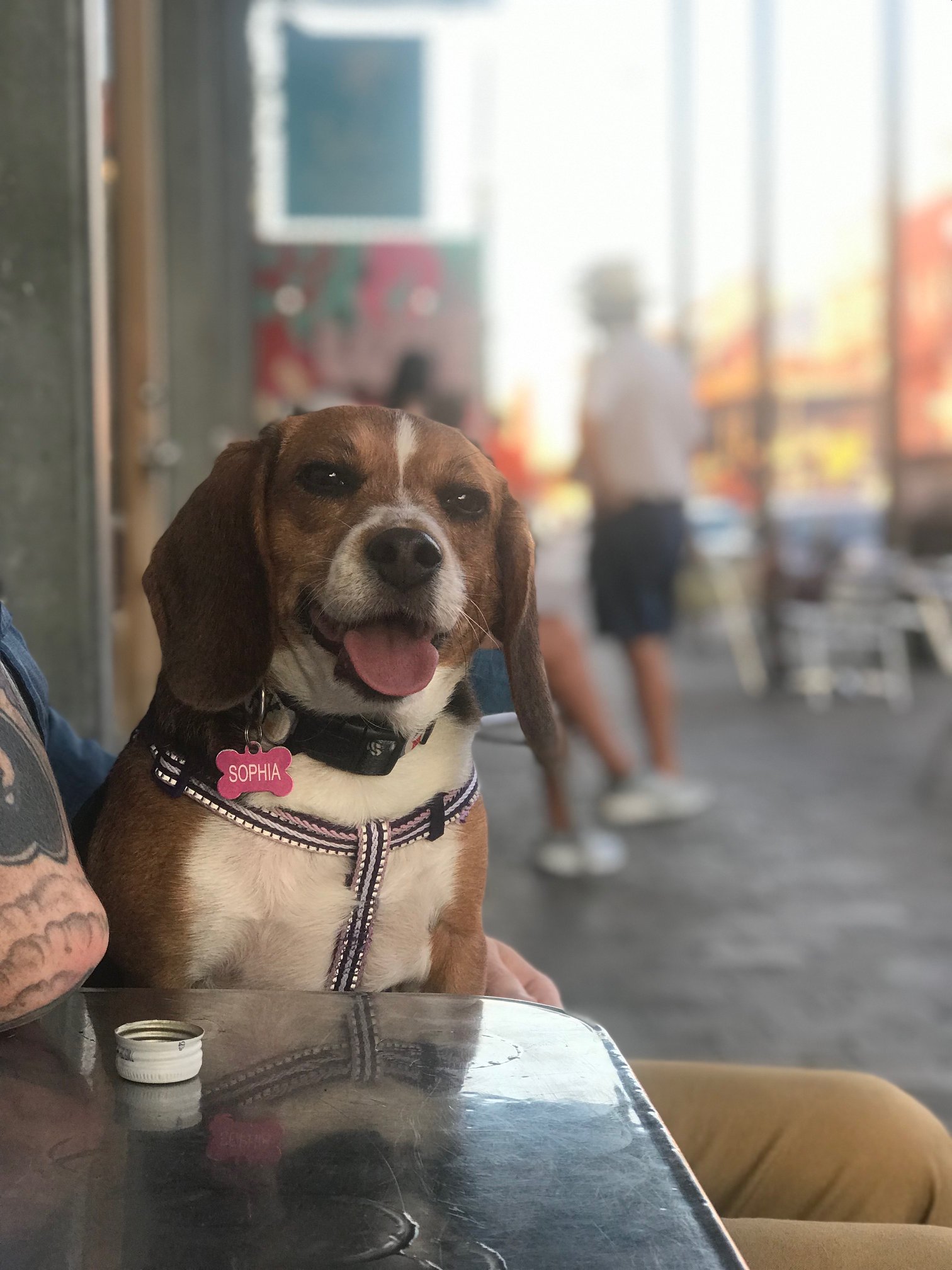 Sophia went home with Erica and Josh after stealing their hearts on a camping trip with her foster. The three of them are simply dreamy together! More kids than ever before are suffering from high blood pressure in the US, and Sophia helped researchers evaluate the safety of an existing medication for use in children. We honor Sophia for her contribution to the well-being of our children, and are grateful to Erica and Josh for providing her with endless cuddles and adventures. Enjoy each other.
 "We can't imagine life without her," says Erica about her heroic Beagle. "She's the sweetest of our herd."
Thank you for making room in your family, and hearts, for one more sweetheart!