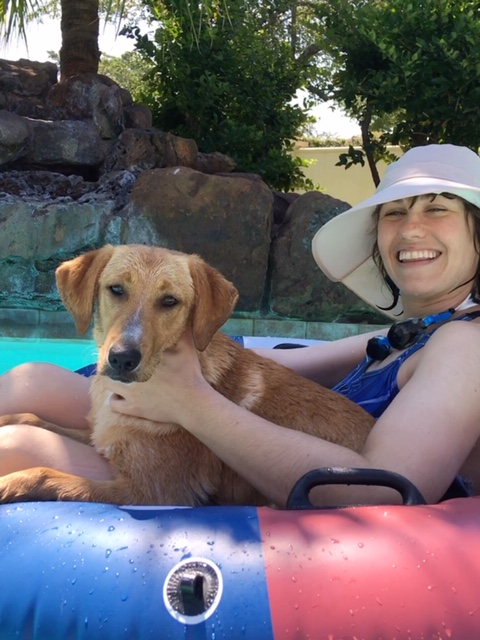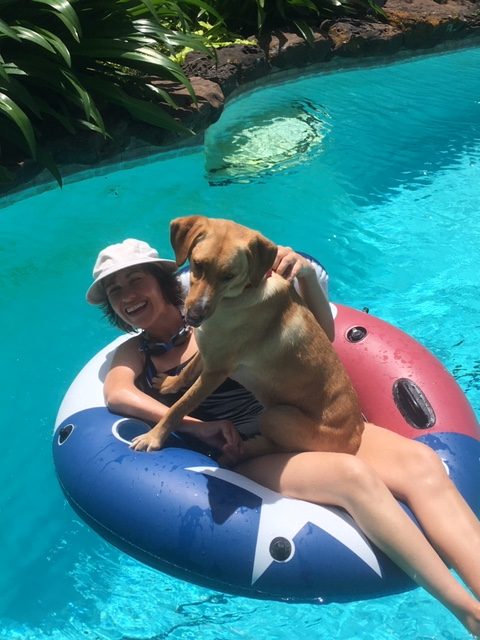 Sarah sent us an update in May 2020 of her hero, Hallie, who has become a master swimmer:
"One year ago we brought Hallie home and she is gentle, loving, and full of energy. Thank you for choosing a wonderful puppy for our family. She has grown!" (See the photos below from Hallie's adoption as a puppy.)
Note from Sarah in spring 2019: Our ten-year-old black lab, who was a wonderful companion, passed away 5 months ago and my family decided to get another dog. This time we thought it would be better to give a good life to a dog who needed us. I work at a pediatric therapy center and I know children who have Muscular Dystrophy. When we heard about Homes for Animal Heroes, we thought this was a great way to adopt a pet that has helped improve the lives of children with Muscular Dystrophy. We met Hallie and thought that she was the sweetest, most rambunctious puppy. We were super excited to take her home!
What make a Hallie a hero?
Hallie is an unaffected female from a colony of dogs that helps researchers develop new treatments for Duchenne Muscular Dystrophy.