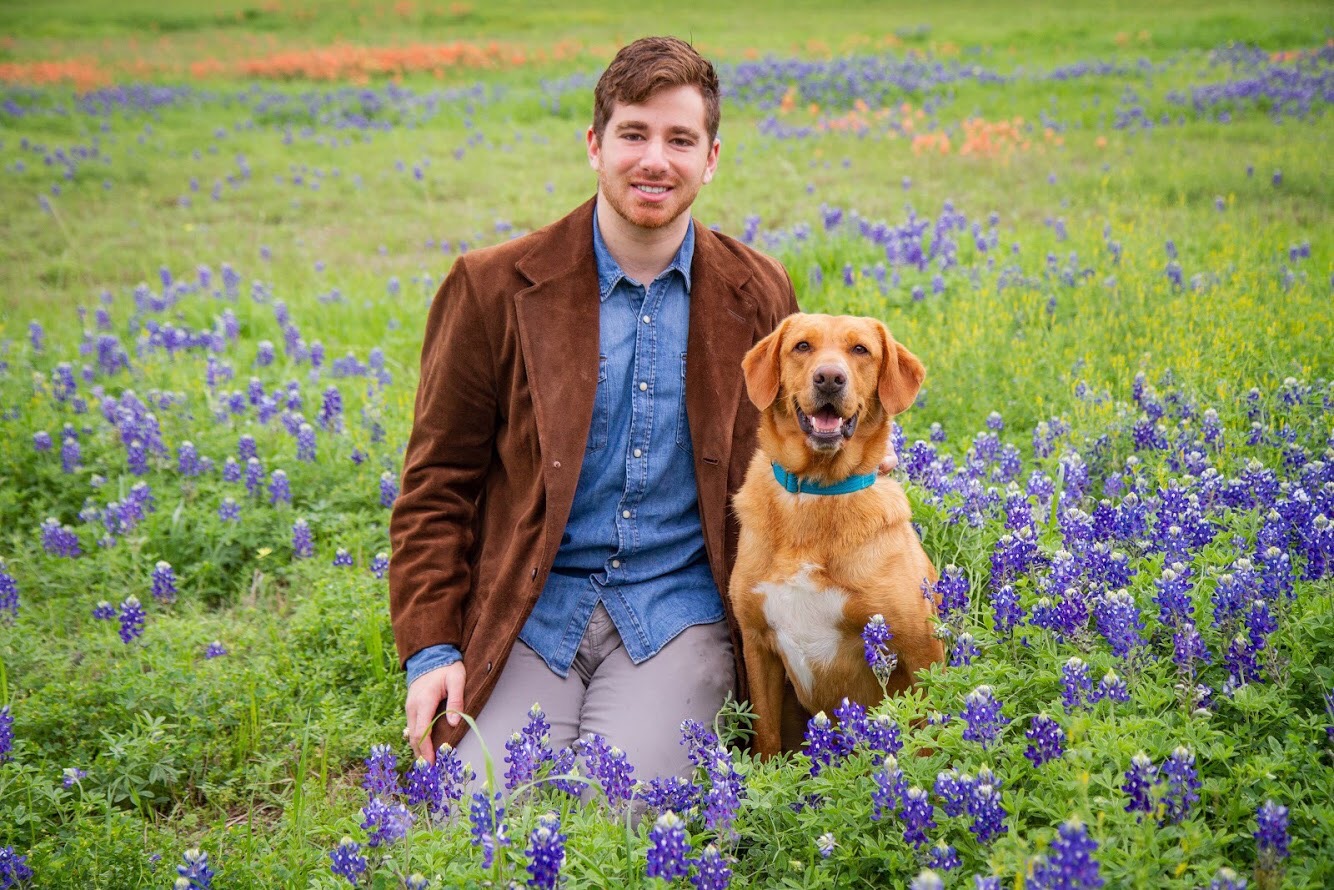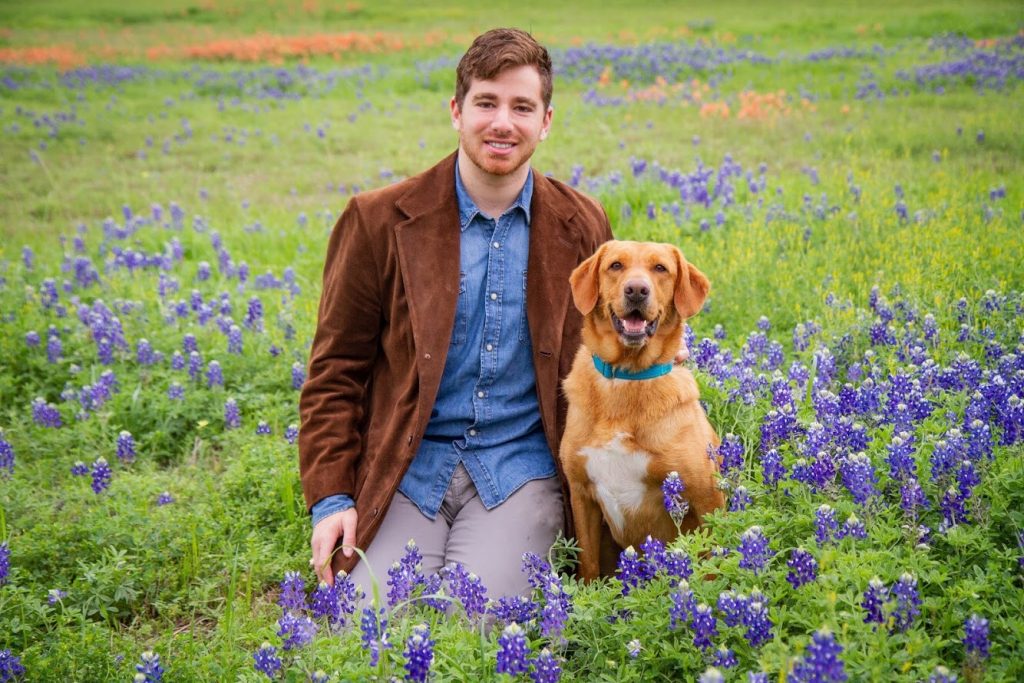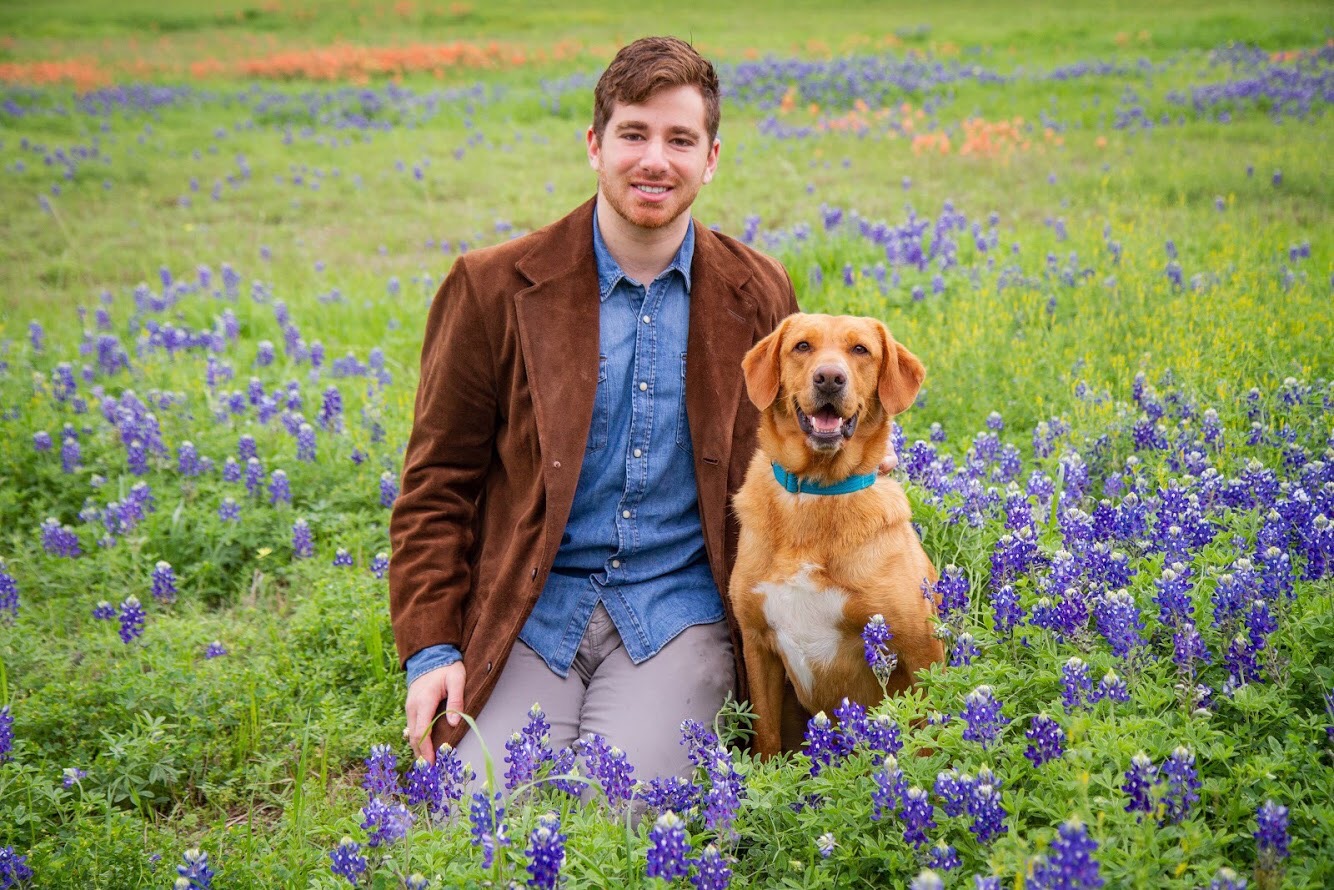 Forget calling it a "foster fail!" We call adoptions by foster volunteers the ultimate success!
Meet Ferdi (Ferdinand).
An unaffected male from a DMD colony, Ferdi was adopted by 4th year vet student, Scott. Ferdi is now enjoying time exploring local ponds (See the video!), taking walks, and finding all the cozy spots to take a nap. They're loving life!