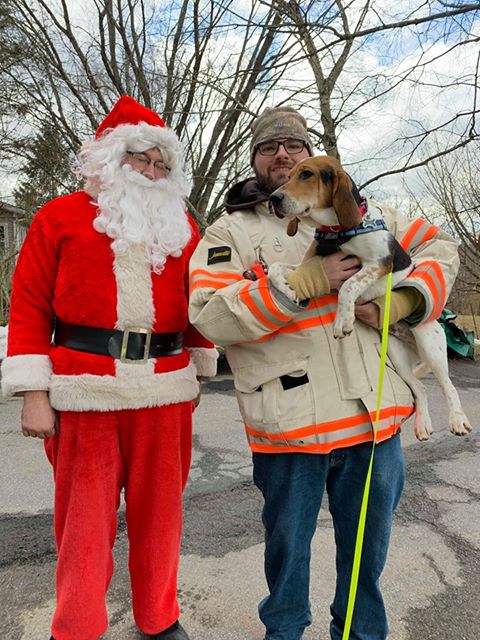 July 2020: Lucy says her sweet hero Jack is growing up fast! Enjoy the photos.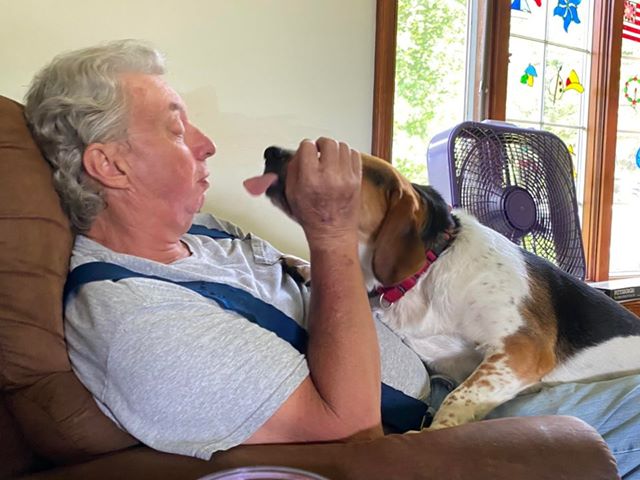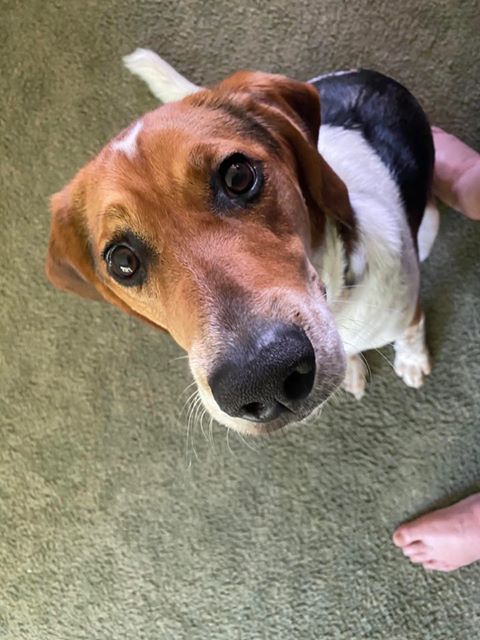 Jack's Memorial Day 2020 photos are picture perfect!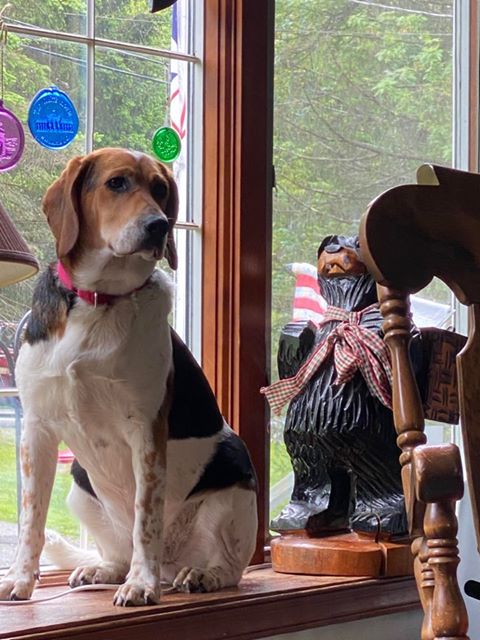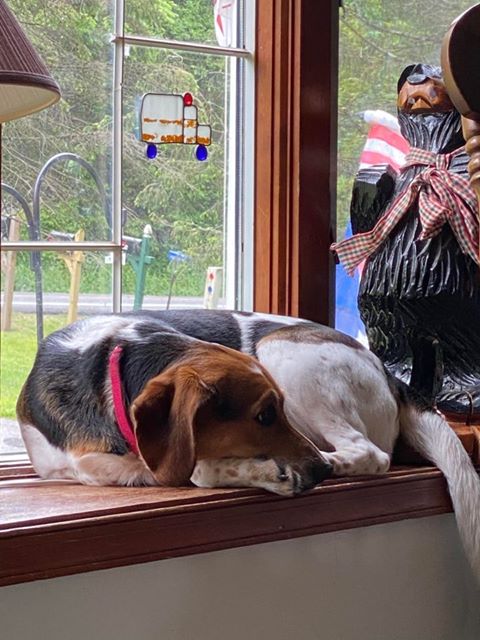 February 2020: Jack went to the vet for his flu vaccination, and Lucy sent these three photos of him, below.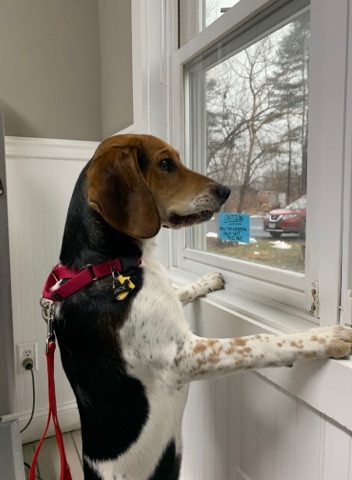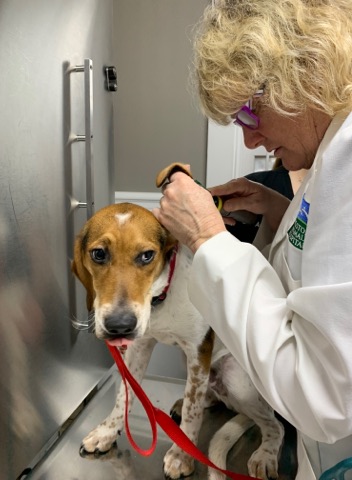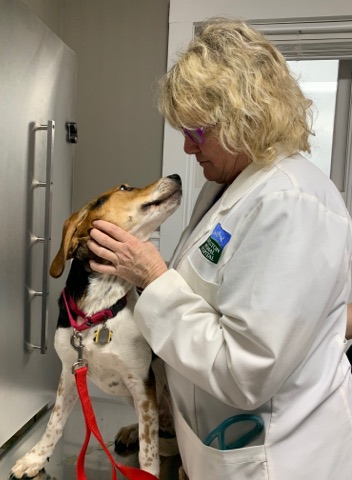 December 2019: Jack is happily home and adjusting well with his pal, the family's other beagle, Ruger. They are best buddies. Shortly after he was rehomed, Jack got to meet Santa at the fire company Santa Run. Jack was bred in support of Muscular Dystrophy research. We wish this little hero and his family a wonderful life together! Keep sending us updates and photos.