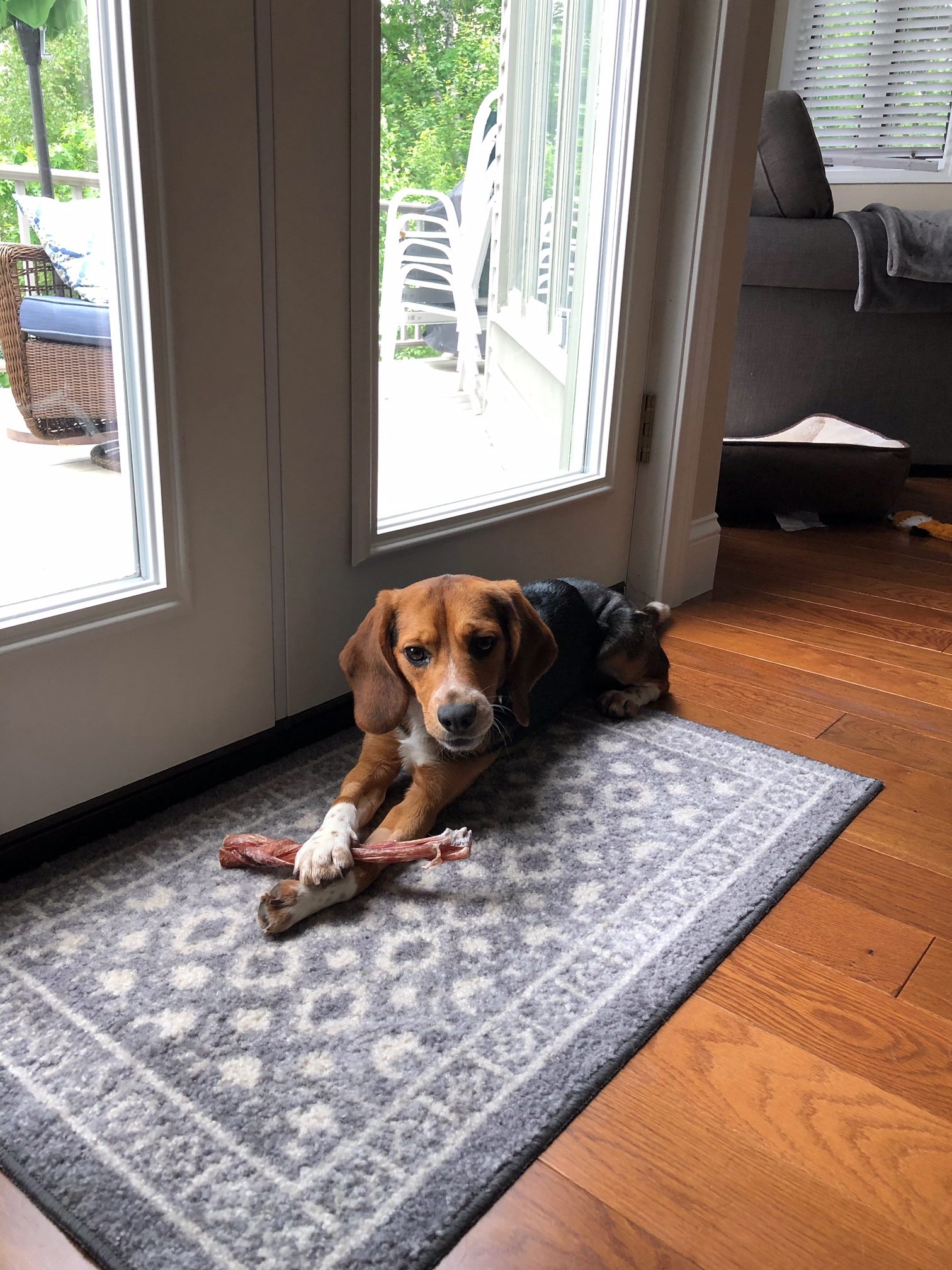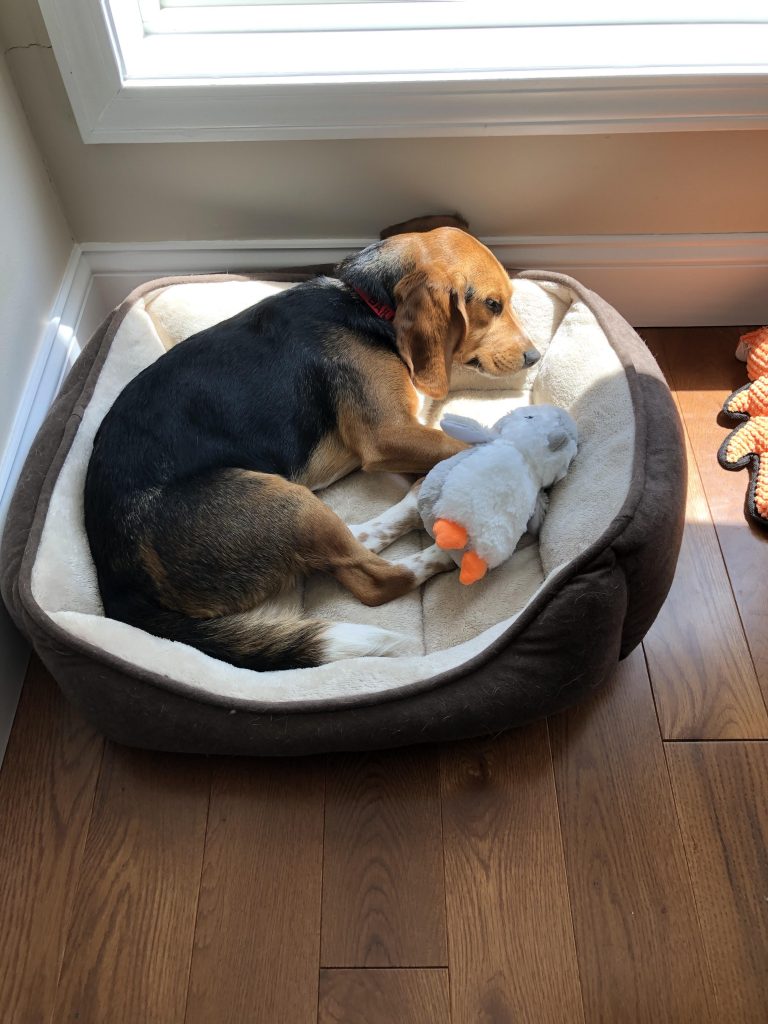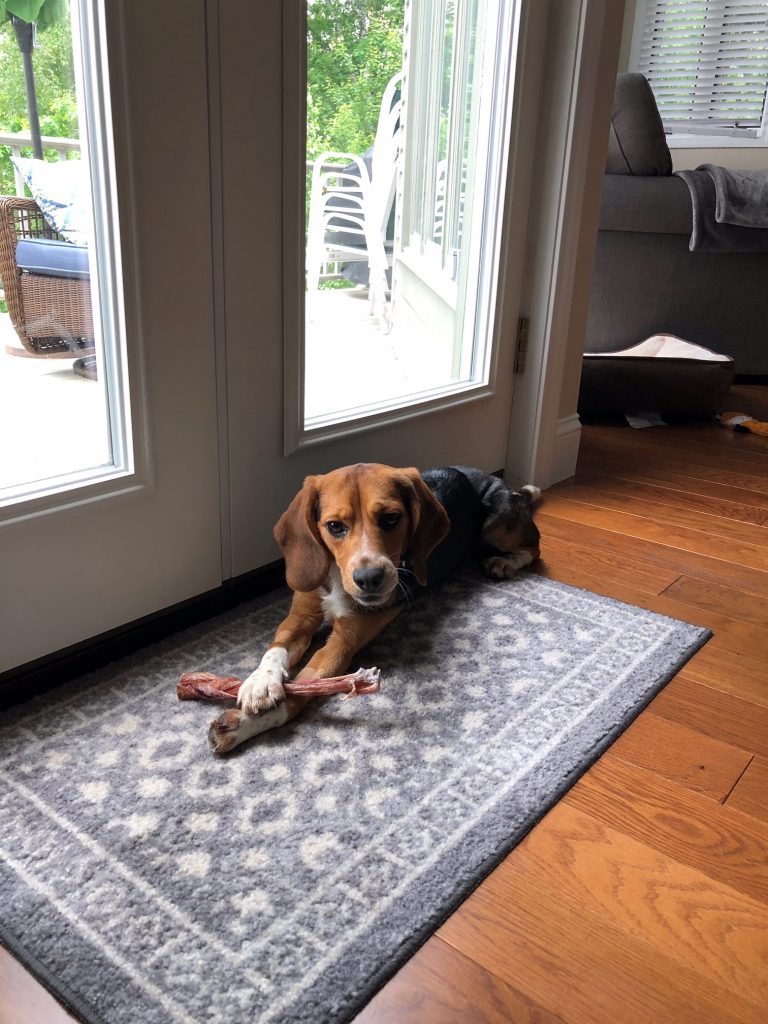 Look who's getting his playing and getting plenty of beauty sleep on vacation: Bailey! Gloria sent us these photos of her newly adopted hero at their vacation home. Lucky boy! We hope you two enjoy each other. Please keep us updated and continue to send photos.
Why is Bailey a hero?
While Bailey has never participated in any research studies or educational training himself, he is from a group of dogs who help researchers in internal medicine, inflammation & immunology, and oncology.