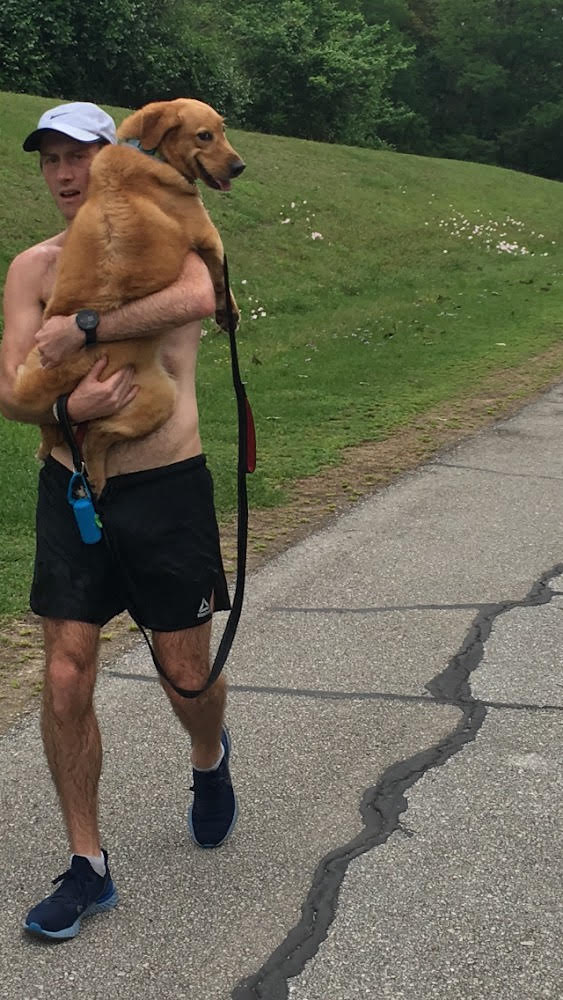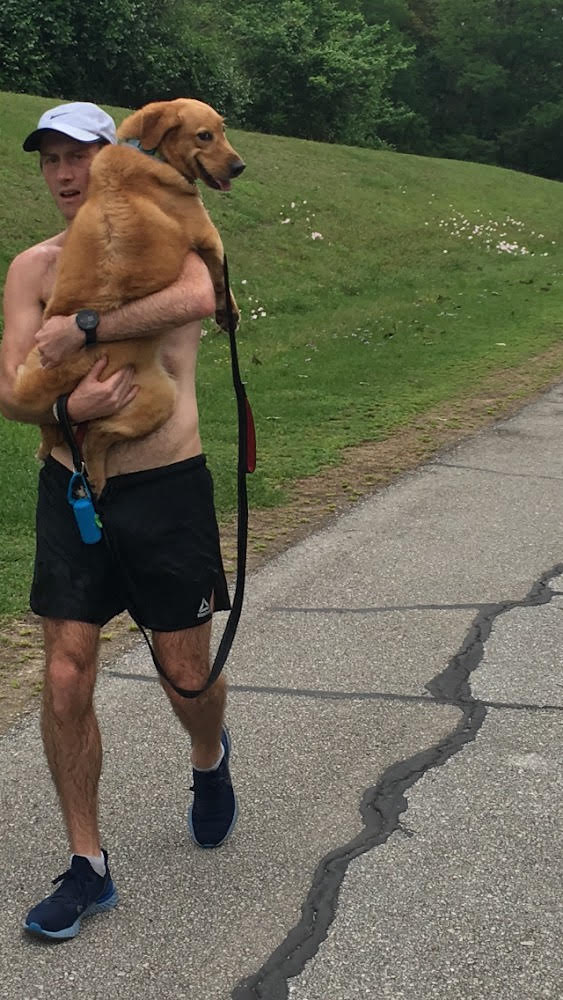 Missy was officially adopted by her fosters, Adelaide and Andrew, who lovingly helped her transition home life.
They wanted a dog that could do 5Ks with them, but the first time they took her she ran 2.5K and then would go no further. Andrew had to carry her the next 2.5K. She, of course was not used to that type of exercise, so they are easing her into it now that she let them know. Missy now happily walks at the back of the 5Ks. She is enjoying her new active lifestyle and has been introduced to Doggie Daycare for socializing. She likes playing with the other dogs.
Missy is LUCKY to have been placed with these Foster failures (lol)!