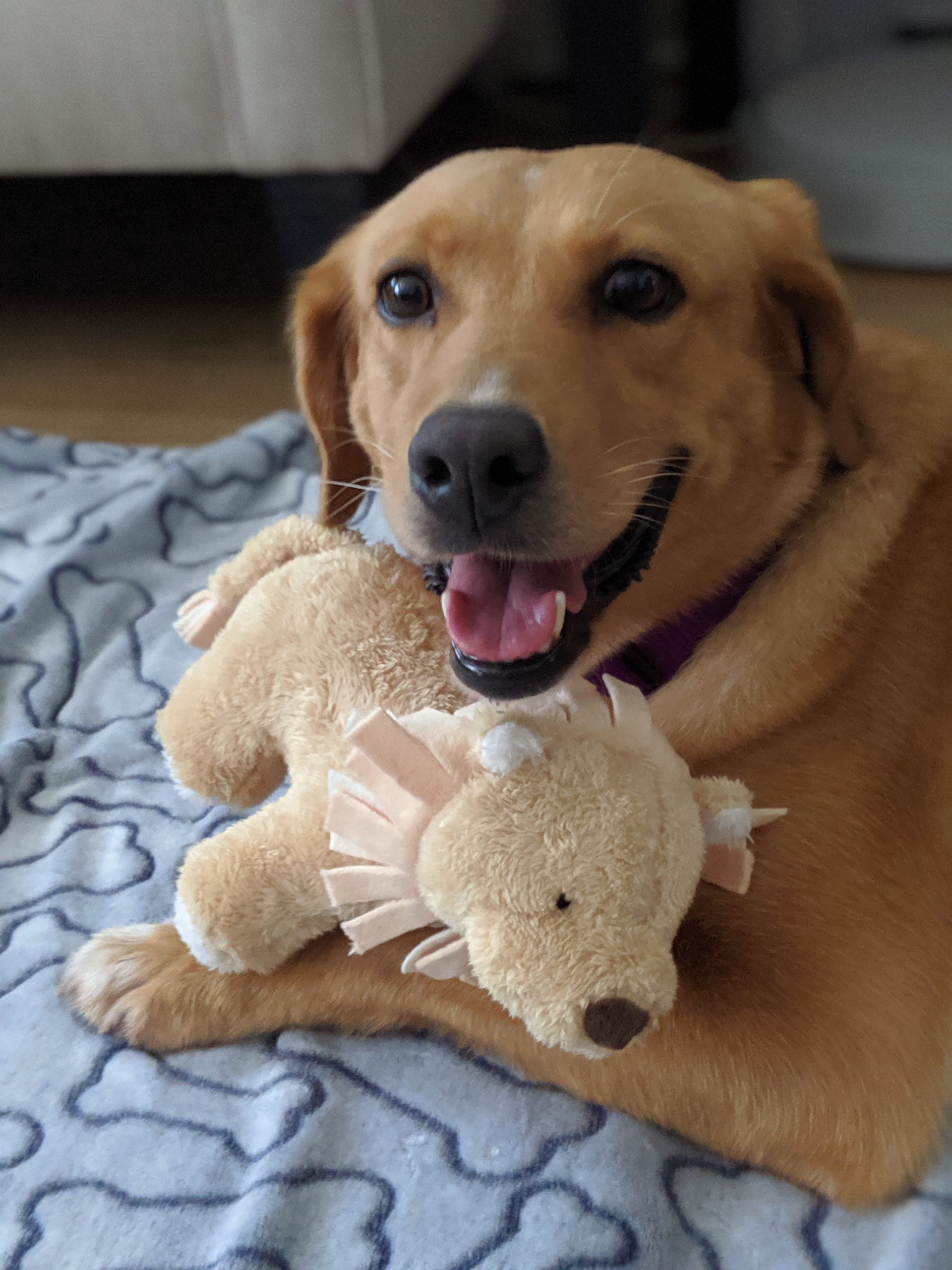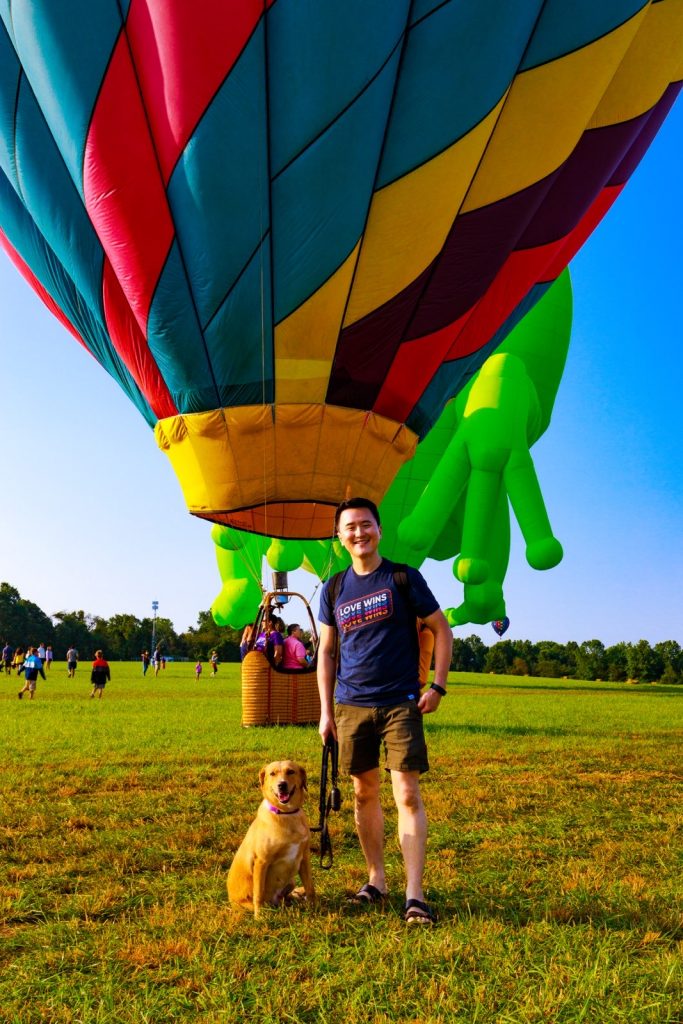 Eugene sent an update on how he and Jan, part Lab/Finnish Lapphund, are doing after they moved in the summer of 2019. He says he has taken her to paddle on the water and to a hot air balloon festival. They take walks around the city and to parks, and he is enjoying her company and the constant smile she shares! She has adapted to life with Eugene quite well 🙂
"Dogs deserve a loving home after their dedication and commitment to biomedical research and development," wrote Eugene on his adoption application. We agree wholeheartedly!
What makes Jan a hero?
Jan is an uaffected carrier of Duchenne muscular dystrophy (DMD), a genetic disorder characterized by progressive muscle degeneration and weakness.
DMD symptom onset is in early childhood, usually between ages 2 and 3. The disease primarily affects boys, but in rare cases it can affect girls.
Until relatively recently, boys with DMD usually did not survive much beyond their teen years. Thanks to advances in cardiac and respiratory care, life expectancy is increasing and many young adults with DMD attend college, have careers, get married, and have children. Survival into the early 30s is becoming more common than before.