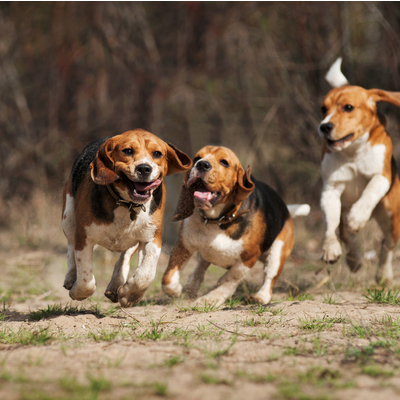 Foster Volunteers Needed ASAP
We are seeking foster volunteers for adult male beagles (see below). They are ready and waiting to begin their retirement as family pets, but cannot leave their current institutions until we line up fosters. Please contact mn.hah@naiaonline.org to get the process started.
---
Amos
Amos is 25 pounds and has a greying face leading to believe he is an older man, but he is young, spunky, and ready to play! Amos loves an array of toys and is happy to bring and show you any toy he can get in his mouth. He has a higher energy level, but it is manageable and is mostly excitable over new things. Amos is ready to see what the world has to offer!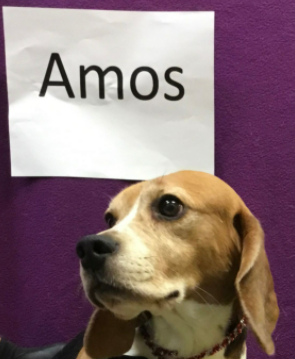 Apollo
Apollo is a two-year-old 30-pound male beagle who has high energy and loves to explore new environments around him. He's keen on using his beagle nose to find new things to explore. Apollo doesn't immediately seek attention from people, but he will stop by your feet for a pet. He's very interested in all of the fun smells and activities going on around him. With time, Apollo will no doubt love all of the adventures the world has to offer with his person.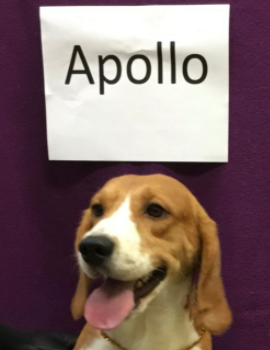 Benny
Benny is a 30-pound male beagle who is a quieter dog and may benefit from another more confident dog in the home. Benny does not seek attention immediately from people but does enjoy pets and scratches if you provide it to him. He is a higher energy dog that enjoys playing nicely with his friends.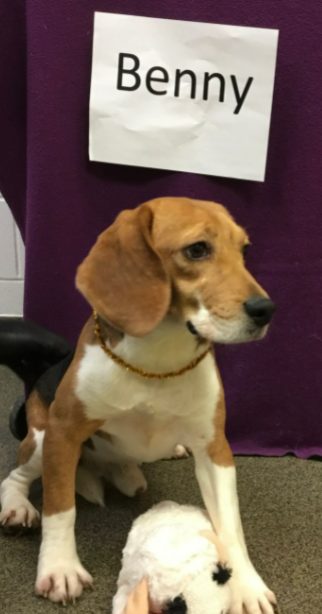 Bruce
What's not to love about Bruce? He's quiet, calm, and a little loafy. At two years old and 28 pounds, Bruce loves to give kisses to anyone who will provide him with attention. He will sit in your lap and enjoy all of the attention you have to offer. He is a little apprehensive about quick-moving action around him but would do great once he is acclimated to his new surroundings. Bruce loves his food and would benefit from regular exercise once placed in a home.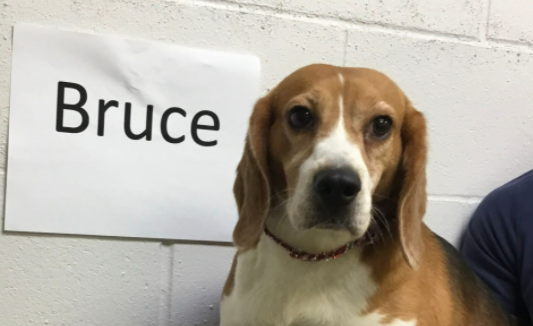 Bruno
Bruno is a two-year-old 25-pound explorer. If there is a new smell, Bruno needs to check it out. He enjoys being with his friends and does well around dominant dogs that may be a little pushy. Bruno wants to put his beagle skills to work and explore what the world has to offer. Bruno doesn't actively ask for pets but enjoys them when given to him.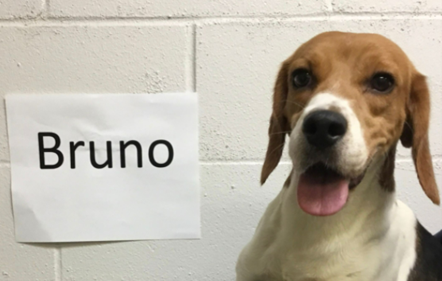 Buzz
Buzz is a quiet and calm 25-pound dog with a lower energy level. He is a little overwhelmed by a lot of new commotion around him and may take a little longer to adjust to new surroundings. Buzz enjoys the comfort of pets and scratches when put in a new situation.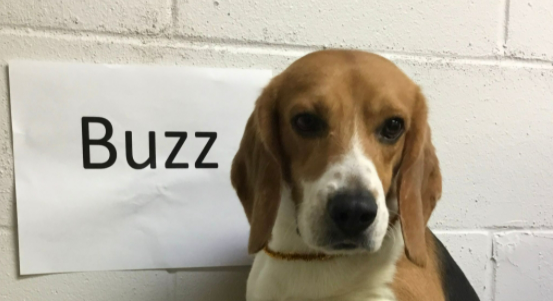 Meeko
Meeko is a very calm and quiet 30-pound boy. He moves around cautiously in new environments and takes some time to warm up to new things. He is the sweetest dog and loves pets while sitting on the floor. Meeko tolerates other dogs and feels more confident with another dog to learn from.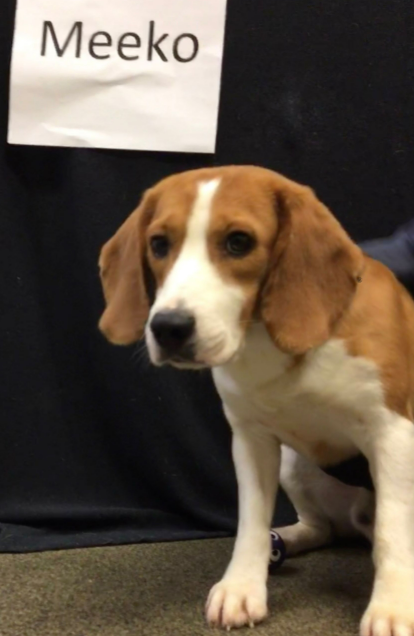 Pascha
At 34 pounds, Pascha is a follower of other dogs and would do best with another dog in the home. He does not seek attention from people immediately but likes pets when given to him. There is just too much to be seen and other dogs to play with! He is happier with another dog and would learn quickly in his new environment with the comfort of his people.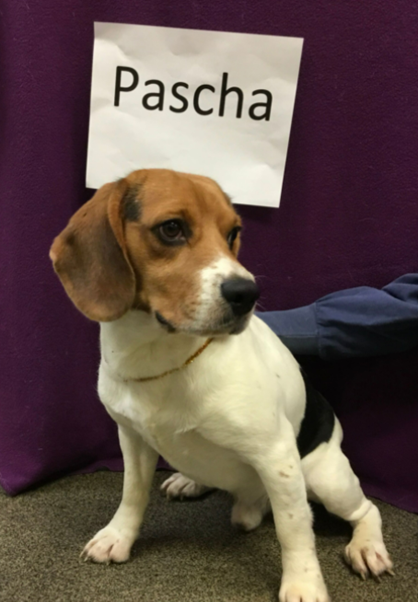 Sarge
Sarge is a friendly two-year-old and 34-pound happy-go-lucky boy. He actively seeks attention from people and loves to play with toys. He especially likes to chase any new toy that is given to him and explore all of the fun the toys have to offer. He is 50/50 for playing and cuddling.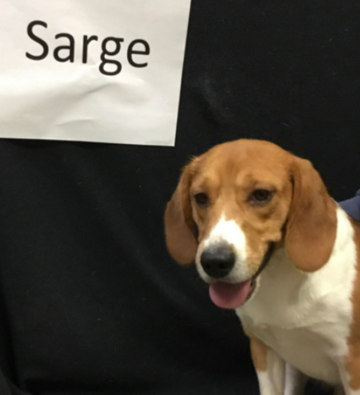 Sven
Sven is a lover! At two years old and 34 pounds, he is super sweet, low energy, and adores attention from people. He can be a little unsure of his surroundings but finds comfort in attention and encouragement from people. Sven does play well with his friends and is more submissive when playing.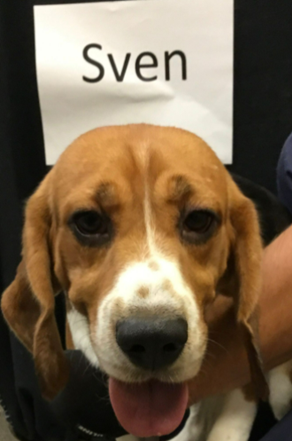 Tuck
At two years old and 30 pounds, Tuck has a greying face despite his young age and loves to explore. Despite his need to discover new things, Tuck enjoys greeting new people excitedly before resuming his adventure. Tuck snorts while he is running around, but checks out normal on an exam. Tuck would benefit from someone who can provide him a fun and active environment along with lots of positive attention.
---