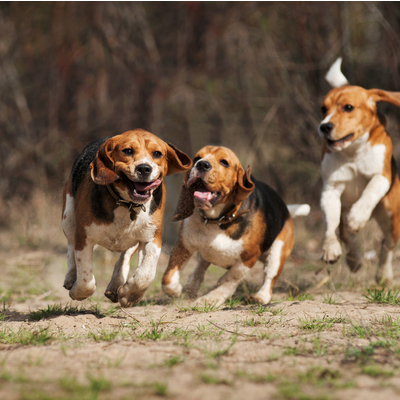 Foster Volunteers Needed ASAP
We are seeking foster volunteers for adult male beagles (see below). They are ready and waiting to begin their retirement as family pets, but cannot leave their current institutions until we line up fosters. Please contact mn.hah@naiaonline.org to get the process started.
Tiny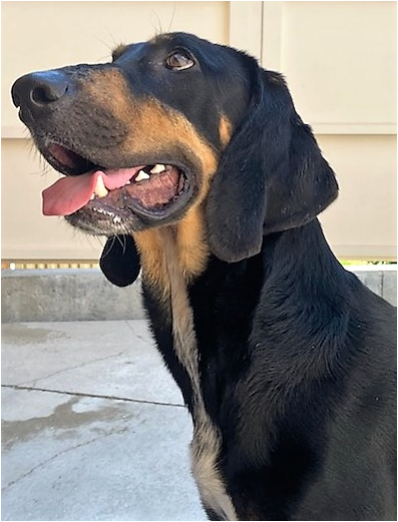 Tiny is a sweet, 66 lb pup, who is almost 1 year old. (BD 11/18/21) He has big droopy ears and loving eyes.  Tiny loves playing with other dogs and toys and is very curious about people with no shortage of kisses for them.  He feels very comfortable in a kennel and is working hard with walking on a leash and sitting on command.  He's excited to learn more commands and is VERY treat motivated. 
He is a gentle soul, somewhat shy during new encounters and has played with other dogs. Tiny would do really well in a home with a family where he can give all the love he has and show them what a good boy he is! Perhaps a home with a super comfy couch and a yard with some grass.
Tiny is the very best dog in the world because he is handsome, gentle, excited for more training and so loveable.
---
Zeke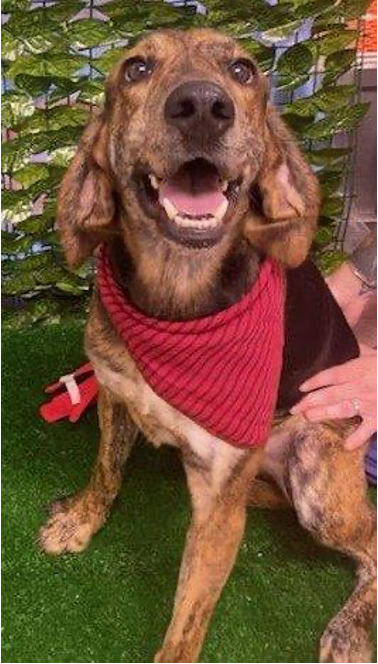 Zeke is a 50 lb male, hound mix. His birthday was March 24, 2021. He has a gorgeous coat of fur and has convinced everyone he can actually smile!  He LOVES to be outside of his kennel and running around outside as much as he can! He'll follow his human around everywhere they go and just loves them so so much!
He's super comfortable in his kennel but is not afraid to spread out to snuggle and sleep. He's learning to walk on a leash, sit on command and kennel up, especially when treats or food is involved! He can play with a lot of energy, so having other dogs in the home who love to play as much as he does is a bonus!
He's an active guy, so having a family that will be active with him is ideal. He's the very best dog in the world because he's fun, active, handsome and full of all the love!
Lago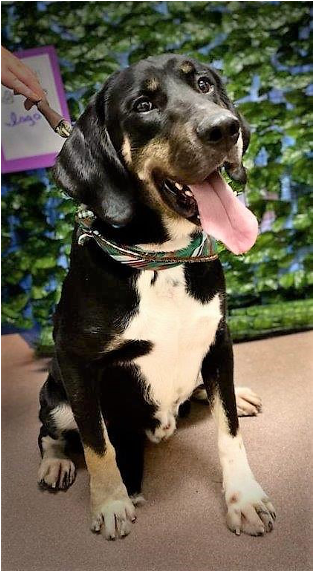 Lago is a 70 lb hound mix and he is almost 2.5 years old. As you can see, he is very photogenic.  He LOVES toys and plays fetch (or keep away) with his humans.  He also loves to snuggle and will bring a toy to you (hint hint…it's play time).  He's very comfortable on his kennel and is working on leash training and sitting on command.  He is very treat motivated and will excel with obedience training. 
He gets along with other dogs really well and takes a more submissive roll to match his gentle soul.  Having another submissive dog to cuddle with would be wonderful!  His humans say he's a combination of Goofy and Air Bud – he loves toys and will fetch with you but goofy all at the same time.
He is the very best dog in the world because he is handsome, loving and smart. He loves people and would love a family that is just as loving!
---