Foster Volunteers Needed
Please email director.hah@naiaonline.org or call (503) 227-8450 if you are interested.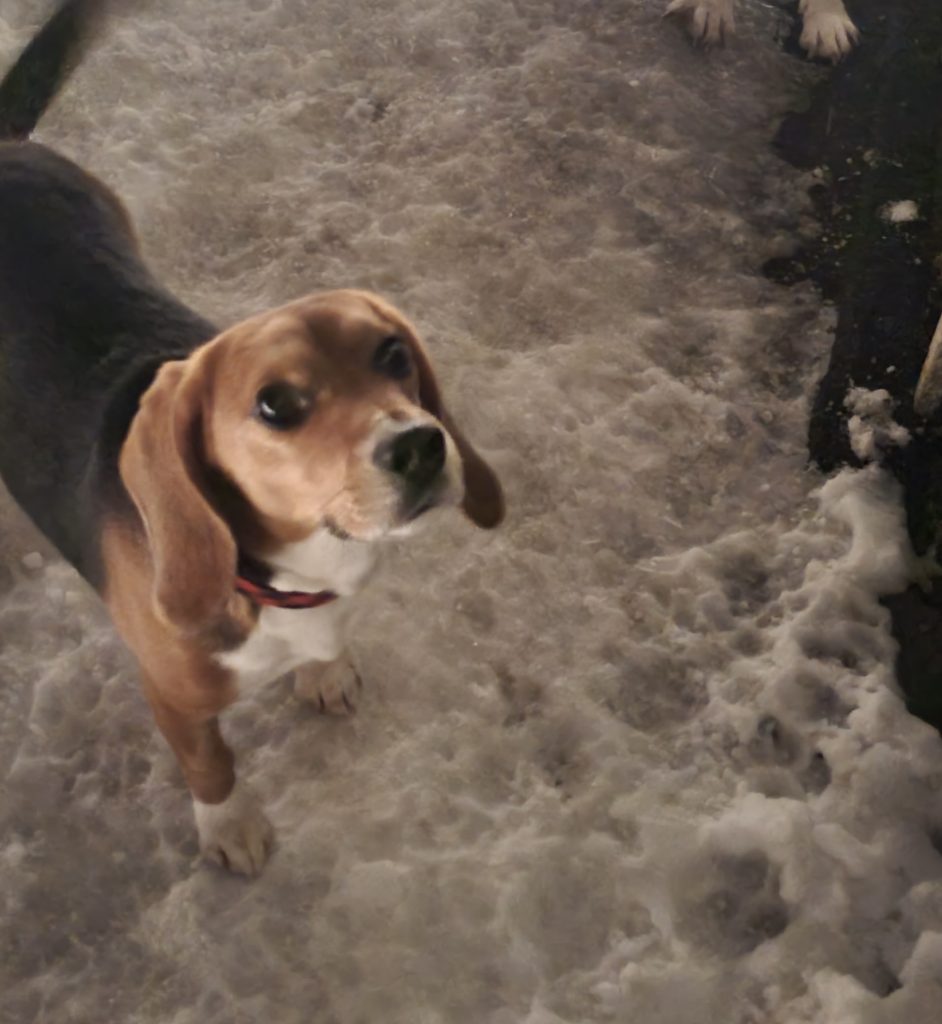 Scout is a cautiously curious 4 year old pup at heart. He's looking for a home where he can get a decent amount of exercise during the day and can snuggle up on the couch at night. He'd prefer being with another dog or two, but will do great anywhere with an established routine. He currently sleeps through the night in a crate but does show some signs of separation anxiety, So it'd be best if his home alone time was limited. He loves chew toys and bones, and is very treat motivated when needed. HIs curiosity gets the best of him so no unleashed walks or adventures unless in a fenced in area. We'll miss him, but he is ready for his forever home!
Scout loves the snow, does well with dogs of all sizes, cats and children. He's the whole package!