Please contact our regional coordinator directly if you are interested in either adopting a dog featured below or becoming a foster volunteer: hah.texas@naiaonline.org
---
Meet Wichita!
5 year old spayed female (Brindle Hound). Wichita is a sweet and energetic girl. She is a Treeing Tennessee Brindle and loves to track scents. She would be in heaven in the country and will need a large yard with a secure fence to keep her from sniffing her way across town.
---
Meet Lucilla and Varinia!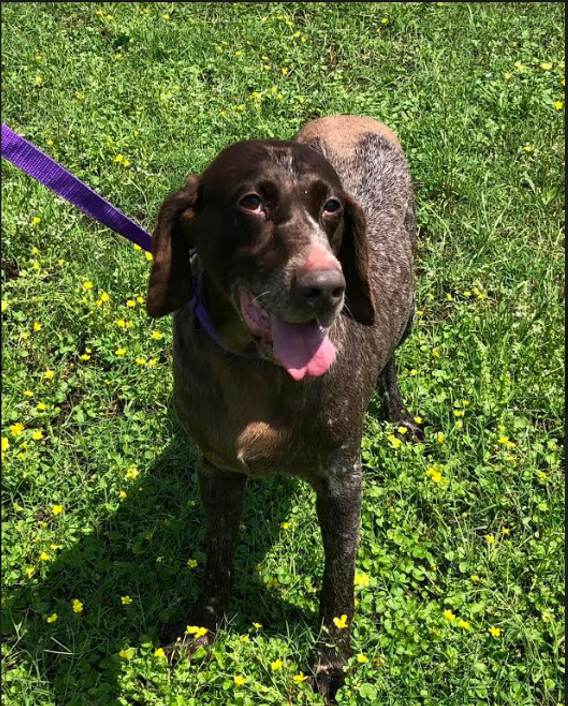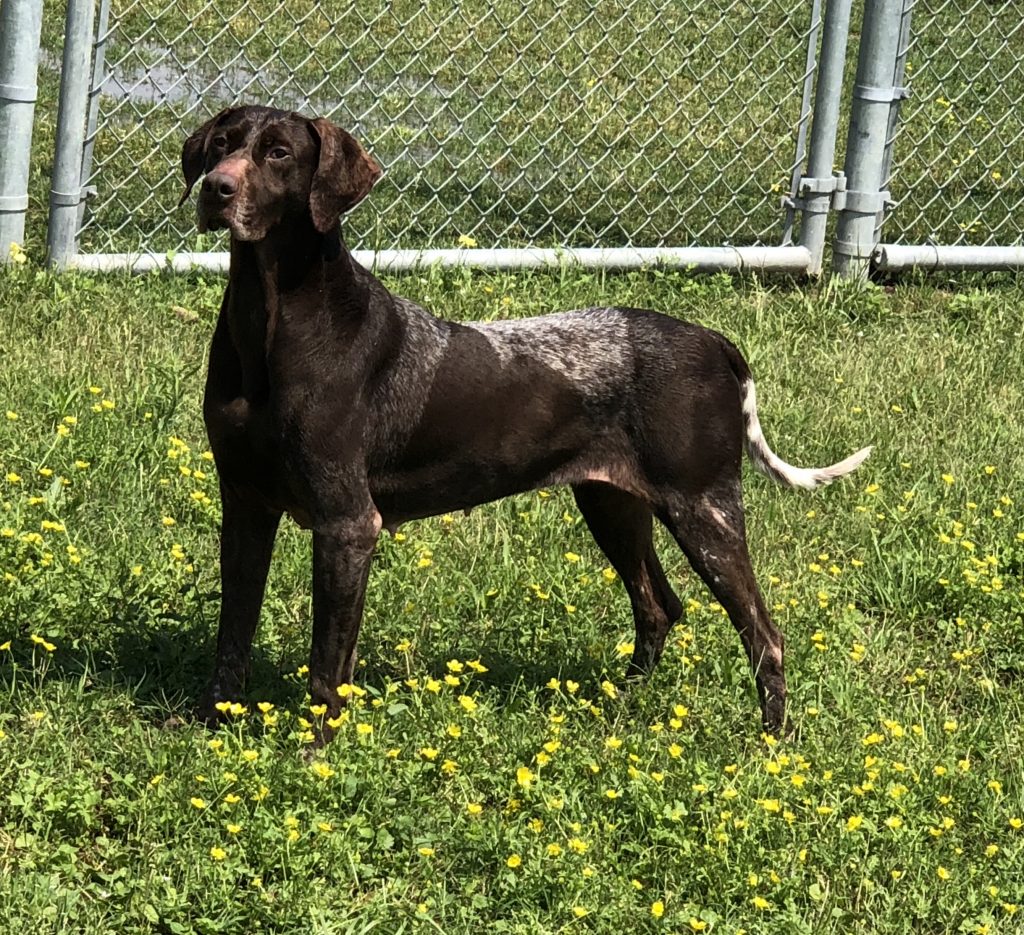 This bonded pair, born 9/23/2011, is looking for a permanent, loving home. Lucilla and Varinia are spayed female German Shorthaired Pointers. They are just great dogs: calm and loving, but enjoy running and playing whenever you're up for it.
---