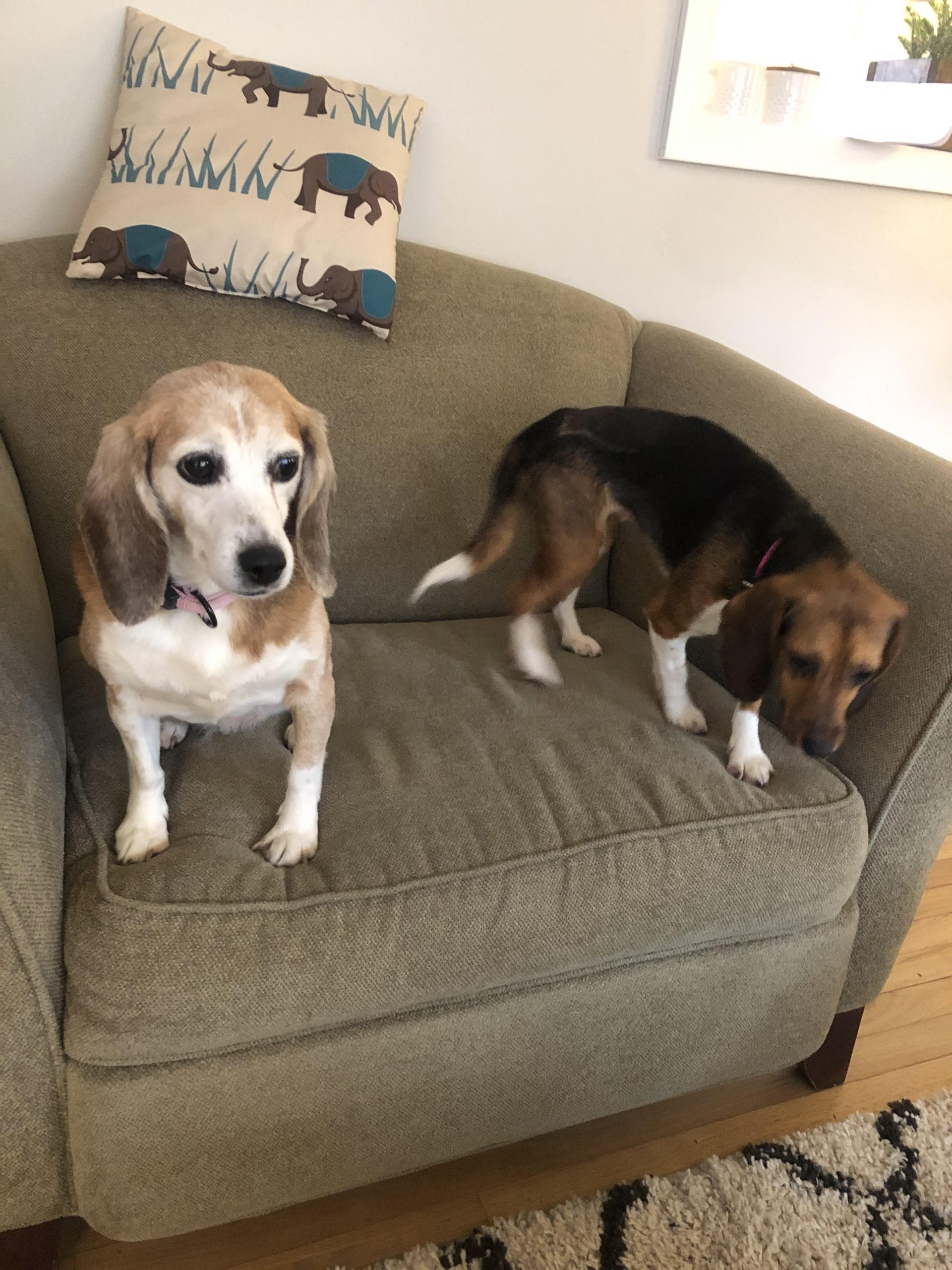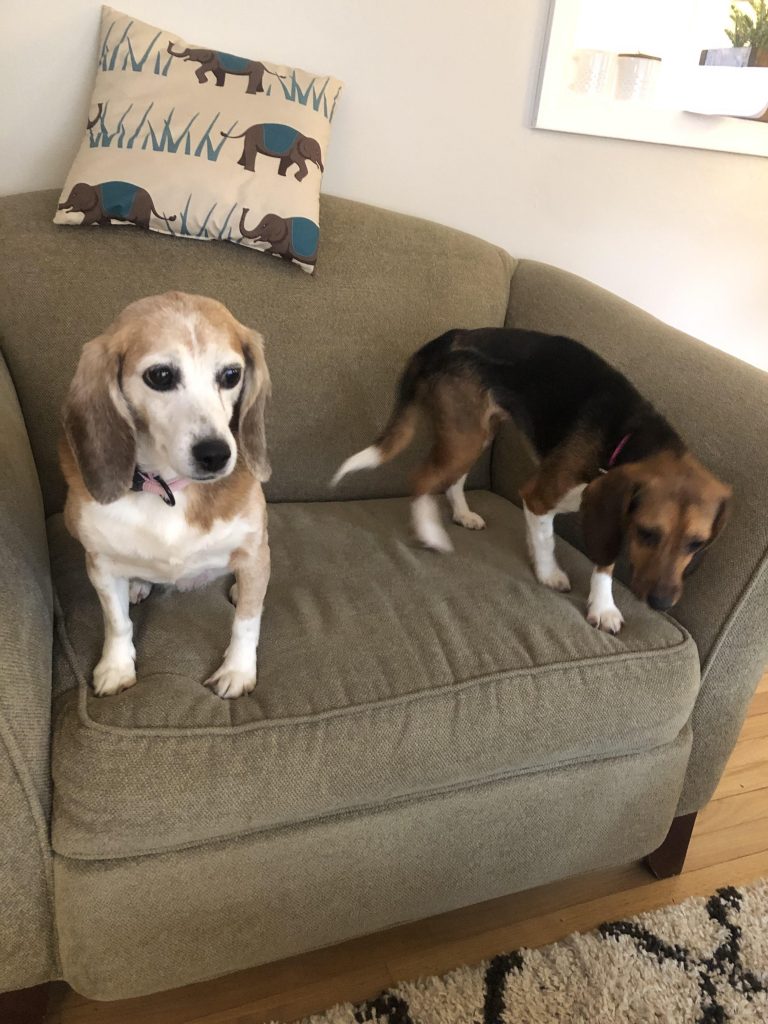 What's better than adopting one hero? Two! At least that's what Katie and Jonny thought. After adopting Fetch, an 8-year-old female who was a training dog, they welcomed Twizzler (1.5 years old) five months later. The cutest part of this story is the girls were partners before!❤️
According to the Homes for Animal Heroes coordinator, Fetch is the Queen: the perfect dog, very serious about being a good girl. She has to be in the room with you. Twizzler is the snuggly one. A pesky puppy still, she tosses toys around and is always trying to engage Fetch in some play. Twizzler is making sure she keeps Fetch young and spry!
They are reunited and now inseparable, thanks to Katie and Jonny.